restocking a grocery store after covid-19
a poem in 5 acts and 12 hours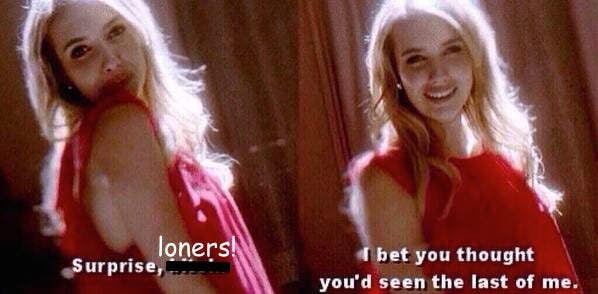 Oh say, 
You're already heard it by now. It's okay to want nothing, to become nothing during a pandemic. It's okay to be productive. It's okay if you don't have the luxury of seeing your labor so profitable. It's okay to do things and not tell anyone about it. This is a dangerous time for everyone. Your implications of glory in solitude rest heavily on those who spend their time alone, all the time.

I've been in my room alone for a long time. S'up posers. Many times I feel like Bruce Banner, actively avoiding everyone he loves and crowds because he's unsure of what will happen. He doesn't want to smash them to smithereens with empty apologies. I realize, often, despite much therapy I am still fueled by regret and by shame. I'm sorry I'm not a good lover / homie / child / colleague. I said let's get drinks and never followed up but then followed up and said please, read my newsletter about how I never leave the house until I do.

Bruce Banner isolates himself so much but is always connected to people; always trying to solve a problem, receive local aid for a village ill with typhoid. I found myself walking alone for miles in Phuket, Thailand in January. I hung out with an elephant at work and we ate burro bananas and talked about our saturn returns. Many things happened that lead up to that moment but a collision occurred and I hit the pavement. Someone called the ambulance, I had water, a first aid kit, and a spare change of clothes that I gave to someone's mother who was covered in blood. I tell everyone not to move the girl on the ground and we shade her, using our bodies, canopying over her. I don't know why I feel the need to intersect, why I feel the need to respond and yet it's always presented itself when I'm losing signal with the world.

Working in a grocery store over the years, this moment, has been unprecedented and yet the work we, my team, everyone in food retail, is nothing short of response. Often times we are met with challenges that go above the mundane and we are concerned if everyone is getting enough, we are concerned about the chain supply and the hoarders. We are reminding each other to get sleep, take rest, and to also consider our own preparations. It's wild to imagine but most of us can't even afford apocalypse groceries and so we are buying cans and snacks by the weak. We are paycheck to paycheck even at the end of the world.

I haven't been alone in my room but I'm grappling with my own fate. I'm reading CDC guidelines and looking for my CPR card to check it's expiration. I'm wondering if I can apply to EMR courses, how much it would be. It has dawned on me that everything I can do and everything I want to do is here and I am more than a workhorse.

Bruce Banner atrophies the ability to navigate simple social dischord but he shows up even when it's a risk to himself. He is thinking of everyone he loves and wishing there wasn't this chaotic good unknown within. No one forced me to go to work but I knew that my knowledge and experience would alleviate so much stress from my bosses and coworkers who are also people. I am showing up until I cannot and I'm not sure why.

Listening to grindcore and stocking edamame. Thinking about texting my parents tomorrow and saying something corny, something like "haha I miss you" but then I overthink the small talk.


Can you see,
A man comes in and I say, hello, how are you and he says, Don't ask me how I am for I, I am irrelevant but you are the revenant, you are the creator of everything, the bringer of life. I am nothing. I asked if he wanted his receipt.

By the dawn,


Many of my elderly customers this year decided to try a raw vegan diet. Growing up during the age of evangelical veganism on Youtube, I understand the siren call of an incredible looking salad. I also know the true cost of a fully raw diet. I show my customer a study on protein and encourage her not to forget her legumes, her tofu, her nuts and seeds. She wants the most out of her EBT and I want her to have enough strength to come back and see me again. She says, if not for you, I would think this was a diet of scarcity but now I feel abundant. 

Many of my elders keep coming in and saying staying home feels like they're dying faster. She tells me they've cancelled the senior luncheon, they've cancelled their walks. She says if I stop moving, I stop moving. I don't know what to do but when she asks me to show her the fish oil, the pine nuts, I do.

Although none of these elders know each other they both tell me the same thing: I got one of those TVs that connects to everything. I have been watching youtube. Do you know David Dobrik? His laugh is so loud. I want to try keto, Kelly, what's your thoughts on coconut oil? I want to live forever. They say, I want to learn how to eat vegetables and white people say chitlins are good again. I imagine my grandmother serving her pig's feets with lacinato kale and pinto beans. Chitlins over a green pea buckwheat risotto with mint chutney.

Throws me back to being 21 in a house full of boys, 2 spoons, a spork and a bottle of sriracha. I stole packets of soy sauce from the carry out and practiced eating onions that my biological mother, who timed her reconnection well, dropped off at my house in Baltimore from her local food bank. I didn't know to wash my vegetables and get food poisoning. My brain blames the quinoa I tried for the first time that night. I go on to never eat quinoa again for five years. 
What so proudly


Listening to a song called "Public Displays Of Infection" and I can't stop thinking about whether or not I should shuffle home with the leftover dented cans of black eyed peas and the unsalted pumpkin seeds. I wonder if I'll get paid overtime as I pull forward garlicky dehydrated legumes, corn, and kale. It's so rare to get overtime, they'll do anything but pay you overtime, but oh, boy, I want overtime. Overtime feels like hell but also a living wage. Time and half feels like skipped meals and feeling faint, time and half feels like a new pair of socks and kettlebell weights that I purchase from the TJMaxx next door. Time and half feels like the thrashing blast beat, the fractions in my foot that never quite healed after I spent a year trying to french kiss the North Wind. I kept running and running trying to catch it in my arms, opening my mouth wide, expectant and hopeful for the inevitable. It never once dawns on me as I pull down a product, as I wipe off shelves, that maybe I'm on the front line. It doesn't occur to me that I've got the store mapped out, I know all the exits and there are thousands of products in my head. I can tell you how to cook a sunchoke, how to peel a vanilla bean. Beware the dank woods of Valerian.

A woman asks me for herbs and I tell her they're common in Chinese medicine. She says, I want the American version. I open my mouth and close my mouth. I open it again. I close it again. I realize that in responding that I'm on the frontline, I've been on the front line of the pandemic for weeks and had no idea. In customer service, there is a recovery protocol known as H.E.A.R.T. Hear, Empathize, Apologize, Respond, Thank.

I hear what you're saying and I want to navigate your experience by centering my own: I am sorry we don't have what you're looking for but I imagine one day I will look to death and hope for flowers on my grave but it'll just be plastic floating on the ocean, a VCR mounting a heap in a landfill.

I've been spritzing disinfectant on the tar colored belt at the register, the suds look like stars and I keep thinking I'm swiping barcodes in Orion. I wonder if I am sick or if I'm tired of chewing on the screws, on the broken glass of panic. I wonder if there's a cure for carpal tunnel.  There's no more organic toilet paper made of bamboo. We are sold out of meat. People even bought cow liver. They bought kidney beans. Canned hearts of palm.


Whose broad stripes  


On the night that I officially clocked hour 50 at work I see my coworker at a bus stop. We have had a long day. Everyone's social distancing and we are at work, restocking a grocery store after the announcement of a pandemic. Everyone's been ordered to stay away and we are coming to terms with the fact we are all we have. Having only learned to drive a few months ago at age 30, I have many, many free rides to give and so many if they're completely out of my way.

Two years ago my skin began to itch in a Church in Northern California. I was really sick but I was also losing my mind. It was as if I experienced latent food poisoning but what I had eaten was grief and said I was okay. More raw than rare, the metallic remnants of a life once lived lingered too long in my mind, in my mouth. I felt guilt for breathing. I felt ashamed seeing the pacific ocean for the first time. Somewhere in Olympia, laughing at a joke and looking at a beautifully decaying bouquet, I decided everyone hated my guts. It came upon me very quickly, certain. My skin began to burn and the very next morning I awoke a cockroach landing at the BWI airport, everyone screaming at me.

My coworker loves Wormrot. I say, hell yeah, brother, sadly, just like Hulk Hogan. I realize that I left my home keys at work. I realize that I might be exposed. I realize I have no one's number in this city. I realize that all my friends are puking from the stress of losing their jobs, of losing their parents, of grappling with the lack of consent when it comes to viruses. I kept it cool until I imagined this thing in my body, showing up at the door of my friends and family, this thing killing them. I am so tired and can't drive anymore, not safely. I fall asleep in my rental car in the parking lot on the night of my 58th hour. I'm watching Steel Magnolias and wondering how Sally Fields is doing right now. I'm falling asleep as she shouts for Shelby.

I'm waking up and Shelby's life is over. I wake up once an hour to turn on the car, unthawing my bones, reveling in how I didn't want to die. 
xx
Kelly